HOW MAY WE PRAY FOR YOU TODAY?

Mount Sinai is devoted to a faithful ministry of intercessory Prayer.  To add your need or request to our intercessory Prayer list, please fill out the form below.  If you wish to speak to someone privately about your prayer need.  please call Pastor Johnson at 504-451-9533.

Please sign the Guest Book!

Contact Information

Greater Mount. Sinai Baptist Church

27954 Hwy 23

P.O. Box 748

Port Sulphur, LA 70083

504-451-9533

Email: greatermtsinaibc@yahoo.com

Website: www.GreaterMountSinaiBC.org

Rev. Allen Johnson Pastor/Teacher

Schedule

Sunday Church School         8:00 AM

Sunday Morning Worship    9:00 AM

Youth Day 4th Sunday        9:00 AM

5th Sunday Worship            5:00 PM

Lord's Supper  1st Sunday   9:00 AM

Tuesday

Prayer Service - 5:45 PM

Bible Study - 6:00 PM

Choir Rehearsal - 7:00 PM

Casting all your care upon him;  for he careth for you. 

1 Peter 5:7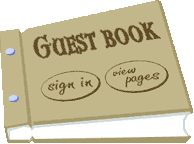 Remember in all things:

Jesus said, "....I am with you always, even until the end of the world. "     Matthew 28,20


    Greater Mount Sinai Baptist Church                                   Great People serving a Great God!

                                     of Port Sulphur                                          

27954 Hwy 23      P.O. Box 748      Port Sulphur, LA 70083

Reverend Allen Johnson, Senior Pastor

"God is a Spirit: and they that worship him must worship hin in spirit and in truth"   St. John 4:24