Pastor's Aide Auxillary

Prayer Breakfast

Saturday, May 19, 2012

9:30 A.M.

Sis. Wanda Mallard

Pastor's Aide President

No Prayer,                                    No Power

Little Prayer,                            Little Power

Much Prayer,                            Much Power

Click below to enlarge pictures

"Hear me when I call, O God of my righteousness!

You have relieved me in my distress;

Have mercy on me, and hear my prayer."

Psalm 4:1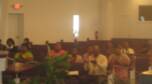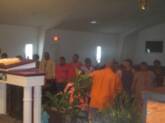 THEME:

"The Power of Prayer"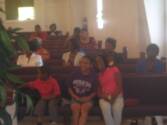 Greater Mount Sinai Baptist Church                                  Great People serving a Great God!

                                   of Port Sulphur                                      

Reverend Allen Johnson, Senior Pastor

27954 Hwy 23      P.O. Box 748      Port Sulphur, LA 70083

"God is a Spirit: and they that worship him must worship hin in spirit and in truth"   St. John 4:24